Combining advanced servitors, new magic spells, and video charms, these forceful enchantments strike down the obstacles in your way and attract the real results you seek
— by any means necessary.
• Super simple, all done for you. Zero involvement on your side
• 100% safe, spook-free, karma-friendly. No evil spirits involved, ever.
• Personalized work automatically adjusts to your desired result
Need extra information? Check out the Ultra Spells FAQs below. If you already have an ultra blend, you'll find more information in the online User Guide.
---
Choose from 9 powerblends:
Black Cobra — A wealth spell for profit-minded manifestors
Dark Chemistry — Ignite genuine burning desire in people you're attracted to
Unshaded Pathways — Materialize your deepest desires in unseen ways
🆕 Complete — Fulfillment in every aspect
🆕 Inner Extrovert — Unleash your social charisma
🆕 Mental Harmony — Find calm in chaos
Golden Mirror — Get on their level through pathway imitation
Sky Roads — Fame, renown, influence
Diamond Wolf — Trade the financial markets profitably
---
Black Cobra
Unleash your true potential for prosperity and fufillment
Looking to attract wealth, success, and abundance (without needing to win the lottery?) Black Cobra is focused entirely on opening up the pathways for making, earning, and finding money.
Who's it for? Anyone who's profit-minded: This could be the nine-to-five kind of person wanting to attract more opportunities for wealth and financial growth. Or this could be someone who already has something going on, like gamblers and sports bettors looking for more winners. And of course, business owners seeking more clients, sales, and ideas to increase their profits.
And even if you're still early on in your pursuit of profit, Black Cobra will help create engines that generate wealth in the first place and guiding synchronicities that lead to more opportunities and success.
⭐ Money-minded servitor: Clears your path to money, time, and happiness.
⭐ Money magic spell: A magical push towards building the level of wealth you want. Find financial opportunities, ways to decrease debt and increase your revenue streams, and chances for you to create a more fulfilling life.
⭐ Video charm: Amplifies the effects of the servitor and magic spell.
---
Price: $97
Jump back up to the ultra spells list ↑
---
Dark Chemistry
Ignite genuine, burning desire — online and in person
Made for men and women with amorous intents, Dark Chemistry helps you sexually motivate those you are attracted to. Gain and keep that attention for as long as you like.
This one is for you if you're looking to make hot romantic connections, whether that's out & about in person, or online using dating or social media apps. Another plus: People you already know will begin to see you in a new light, helping you get the spark back in a broken relationship or avoid the friend zone.
No more wasting time with flakes, no-shows, or getting ghosted. Dark Chemistry will work on setting you up with potential sex partners that enthusiastically text/call you back, eager for their next date or booty call.
Includes confidence-boosting elements: Tame anxiety and discover enhanced self-image, helping you stay totally relaxed and approach without fear.
⭐ Wingman servitor: Releases within your target the hormones that drive lust, create attraction, and mediate attachment.
⭐ Sex-appeal magic spell: A hybrid of dark seduction, glamour, and psychology. Catch more eyes and be seen as approachable, likeable, and f*ckable.
⭐ Seduction video charm: Attract sexually satisfying relationships. Meet more ideal partners who are interested in you, encounter opportunities for sex & deeply meaningful relationships, and get the kind of relationship you want & deserve.
---
Price: $97
Jump back up to the ultra spells list ↑
---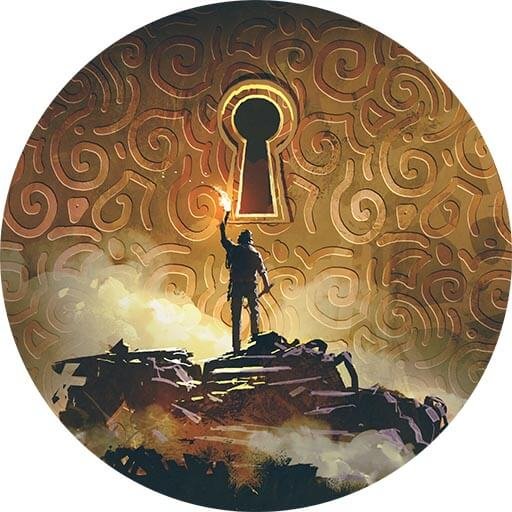 Unshaded Pathways
Attract all-round luck and achieve your goals in unseen, unexpected ways
Your goals can manifest in numerous ways. This luck & goal manifestation spell focuses on making your ideas more probable by opening up the number manifestation pathways for them to happen — the obvious ones, and the ones you aren't aware of (or didn't think were possible.)
Unshaded Pathways will work on the specific goals you're always thinking about, behind the scenes on autopilot. And it works as an all-round general luck spell, bringing in all of those strange but sweet coincidences, timely synchronistic events, fortunate discoveries, out-of-the-ordinary encounters, and opportunities.
As a bonus, you'll notice your mind clear of sabotaging thoughts & negative feelings, and increased confidence & power to influence reality.
⭐ Servitor: Forcefully helps materialize meaningful goals, dreams, and ambitions.
⭐ Magic spell: Be in the "right place at the right time", attract golden opportunities, secure material desires.
⭐ Video charm: Amplifies the effects of the servitor and magic spell.
---
Price: $97
Jump back up to the ultra spells list ↑
---
🆕 Complete
Fulfillment in every aspect
Experience life to its fullest with Complete, a magic powerblend that brings together the key motivations for a contented existence — love & belonging, power & achievement, survival & safety, freedom & independence, and fun & enjoyment.
This spell works to help you attract a life filled with complete contentment in all aspects:
• Attract strong and fulfilling relationships with family, friends, and romantic partners
• Attain power and success, with recognition and elevated status
• Indulge in carefree joy with activities that bring excitement and happiness
• Enhance survival and security by providing physical safety, secure shelter, and abundance of food
• Attain freedom and independence, breaking free from physical constraints and promoting personal autonomy
⭐ Servitor: Helps to bring your desires to life.
⭐ Magic spell: Attracts opportunities and secures what you desire.
⭐ Video charm: Amplifies the effects of the servitor and magic spell.
---
Price: $97
Jump back up to the ultra spells list ↑
---
🆕 Inner Extrovert
Unleash your social charisma
For introverted or reserved individuals. Upgrade your social interactions and overall life success with the Inner Extrovert magic powerblend.
The spell elements inside will help you develop the traits of an extrovert. From sociability and friendliness, to the ability to confidently socialize in large gatherings and public speaking. This powerblend will transform you into a more open person, helping you become more at ease around others and allowing you to truly showcase your true self.
Some key expectations:
• Overcome shyness and become confident in social situations, allowing you to freely interact with others
• Become more outgoing and energetic in social settings, making it easier to engage with others
• Feel comfortable and confident in large gatherings, allowing you to fully participate and make a positive impact
• Get the confidence to speak in public, helping you to effectively communicate your ideas and thoughts
• Reveal your true self and personality, allowing you to connect authentically with others
By embodying the traits of an extrovert, you will level up your social life and access to opportunities, helping you to reach new heights in your personal and professional life.
⭐ Servitor: Boosts your social confidence and success.
⭐ Magic spell: Enhances the transformation to confident, sociable introverts.
⭐ Video charm: Amplifies the effects of the servitor and magic spell.
---
Price: $97
Jump back up to the ultra spells list ↑
---
🆕 Mental Harmony
Find calm in chaos
Get the support you need for your mental wellness with magic powerblend Mental Harmony.
For individuals who struggle with mental health issues, this powerblend promotes peace of mind, calmness, and reduces stress, anxiety, and depression —— allowing you to handle life's challenges with a clear and peaceful mind.
Mental Harmony is ideal for anyone seeking a natural and alternative solution to improve their mental health.
⭐ Servitor: Brings peace and calmness to the mind, reducing stress and anxiety.
⭐ Magic spell: Promotes mental wellness, providing relief from depression and promoting a positive state of mind.
⭐ Video charm: Amplifies the effects of the servitor and magic spell, providing a stronger sense of peace and mental clarity.
---
Price: $97
Jump back up to the ultra spells list ↑
---
Golden Mirror
Get on their level through pathway imitation and "wavelength matching"
If you have role models or heroes you admire, (or often find yourself looking at someone successful and thinking "I want that too") then Golden Mirror is for you.
This fate imitation blend helps you incorporate or "remix" an admirable aspect of a specific person's life into your own. This can be broad or specific, like: a personality trait, level of luck or wealth, motivation and drive, talent, career path, a certain achievement or result — plenty of things can be replicated or remixed.
It all comes down to what quality or part of their life you would like to experience in yours.
For example, this could be you getting on the same wavelength of: a successful business person, in order to have similar opportunities and strokes of fortune show up in your own life; or an influencial artist, for enhancing your own ideas and creations; or even a friend's level of confidence with beautiful women, so you too can enjoy similar social interactions.
There's plenty of room to be creative, and you can use any person (living, passed on, or fictional) as your source, template, or model.
How does this pathway match spell work?
For the best result, you'll should submit some simple details:
1. Name of the person you want to mirror or "imitate".
2. Some information about the person. (If they're well-known, you can use a Wikipedia link, online bio, or social media profile, etc.)
3. The aspect of their life you would like to experience in yours.
⭐ Servitor: Enhances and accelerates fate imitation and the "reverse remote influence" process for real, observable results in your life.
⭐ Magic spells: Because this is more customized spellwork, specific to your needs, this will be different for each person. The magic spells are built around what you want to create for yourself and the "wavelength" you intend to match.
⭐ Video charm: Amplifies the effects of the servitor and magic spell.
---
Price: $97
Jump back up to the ultra spells list ↑
---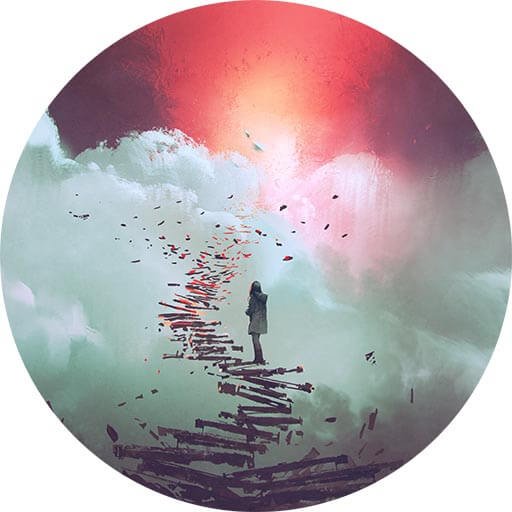 Sky Roads
An accelerated path to fame, renown, influence
Several elements come together to create Sky Roads, an ultra spell for ambitious individuals determined on becoming "the next big thing", advancing their careers, fulfilling their purpose within their ideal field or industry.
You're great at what you do. You know exactly where you want to be, but don't know how you're going to get there. If you're looking to break into media & entertainment, academia, the arts, or level-up your career as a consultant, lawyer, coach — whatever it is — Sky Roads leads you to the high-level recognition your work deserves.
Here are a few key areas this enchantment focuses on:
Fame and "road openers" to advance further
• Get more attention and increase your popularity.
• Attract fresh, meaningful opportunities and relevant people to help you progress in your chosen pursuit.
• Remove obstacles and clear your path to make it easier for you
Spark breakthrough ideas
• Find more creative ideas and shape them into success
• Gain insights and see things in new ways
• Identify and solve problems
Unstoppable forward momentum
Keep being the person of action you need to be: Bolts of motivation and inspiration, stopping you from procrastinating with what you need to do, and maximizing your productivity.
⭐ Servitor: Accelerates your path to fame and influence.
⭐ Magic spells: Attract opportunities to advance your career.
⭐ Video charm: Amplifies the effects of the servitor and magic spell.
---
Price: $97
Jump back up to the ultra spells list ↑
---
Diamond Wolf
Sharpen your trading edge; trade the financial markets profitably
For serious traders of stocks, forex, cryptocurrency, and commodities, Diamond Wolf aims to elevate your entire trading business — whether you're trading with a purely technical "what the price chart says" perspective, or making news-driven decisions.
Every great trader has some sort of edge: a definable upper-hand over other market players. Diamond Wolf arms traders with both a metaphysical and psychological edge — an extra advantage to positively impact your trading results.
Pro traders and early-stage traders will benefit from improved skills & instincts, new discoveries, psychological breakthroughs, and staying motivated in their journey (much needed when backtesting strategies and studying new concepts.)
So what can you expect from the world's first magic spell for traders? Lots. Here are a few key areas this enchantment focuses on:
Your trading skillset: Develop unconscious competence, spot more high-probability trades
With enhanced data processing and pattern recognition skills, you'll gain original insights and killer instincts to make better, more informed trading decisions.
Your trading psychology: Deal with your emotions
While improving your win-rate and R:R is great and all, your trading psychology is a huge part of the battle in the markets. That's why Diamond Wolf includes elements to banish doubt and unleash genuine confidence, so you can successfully follow your trading plan — without FOMO (fear of missing out) or last-minute hesitation keeping you out of winning trades.
Your trading future: Attract fortune and prosperity
An enchantment of good luck & success for your pursuit of profit in trading, and a golden nudge that forcefully shifts your destiny towards becoming a part of the small percentage of traders who win at this game.
⭐ Servitor: To help you master the market with confidence, discipline, and a winning attitude.
⭐ Magic spells: To attract fortune and prosperity from trading.
⭐ Video charm: Amplifies the effects of the servitor and magic spell.
Not for everyone.
If you've never traded before, this probably isn't for you. Diamond Wolf is specifically for those who are already trading or currently learning how to trade (with some basics already in place.)
For those new to this activity, we highly recommend https://extraoddinary.com/insiders
---
Price: $97
Jump back up to the ultra spells list ↑
Ultra Spells FAQs
Here are the answers to some of the questions we get asked very often. If you need any extra help, feel free to send us a message.
What's the difference between magic spells and these ultra spells? Are ultra spells more powerful?
Short version: When it comes to getting the stated desired result, magic spells are just as powerful. The difference is ultra spells incorporate several different elements working together to achieve the overall goal. Think of them as a package deal.

Long version. There are a few differences:

1. Blended elements

Magic spells, for the most part, are focused on one intent. Ultra spells incorporate other logical elements that others may find useful. So, ultra spells are a hybrid of a few different spells working together.

For example: Dark Chemistry focuses on seducing others and igniting a sexual response, through a servitor tinkering with your target's chemistry, and a spell related to attraction and glamour. It also includes helpful elements like improving your confidence with people, and "road openers" so you can actually manifest opportunities to meet your ideal partners.

All of these come together to manifest that particular desire. Think of ultra spells as multi-dimensional, 5-in-1 deals.

2. Personal servitors

Classic magic spells use our own servitors as part of the process. Ultra spells do that too, along with your own personalized servitor powering up your intent. (You will not have to do anything special for this to work; it's a completely passive process on your side.)

3. Video magic charms

To bring it all together, ultra blends include an optional magic video sigil for you to empower your manifestation.
What is a servitor? Is it dangerous?
Think of a servitor as energy that has been set to carry out a specific task or achieve a certain goal. It is not dangerous. No spooky stuff.
I have some more questions.
Get in touch!
Cool, I'm in. What's next and what information do you need from me?
Looking forward to working with you!

Select your ultra spell, and we'll be in touch within 1-2 business days to book you in.

From your side, all you need to send is: full name, city/country, date of birth.