Wish Console turns your PC, smartphone, or tablet into a magical powerbox for accelerating your achievement of dreams, goals, and ambitions. Create abundance, success, and joy; boost your inner game; become a magnet to your dream relationship; and so much more.
Perform results magic anywhere, any time — even if you're new or think it's impossible to change your circumstances
Step 1: Switch on your Wish Console
Play the video to pump wish-granting magic into your atmosphere and get into the optimal manifestor's zone.
Step 2: Make a wish
See in your mind your desire come to life.
Step 3: Supercharge until satisfied
Come back anytime to add extra fuel to your magical intent until you're happy with the result.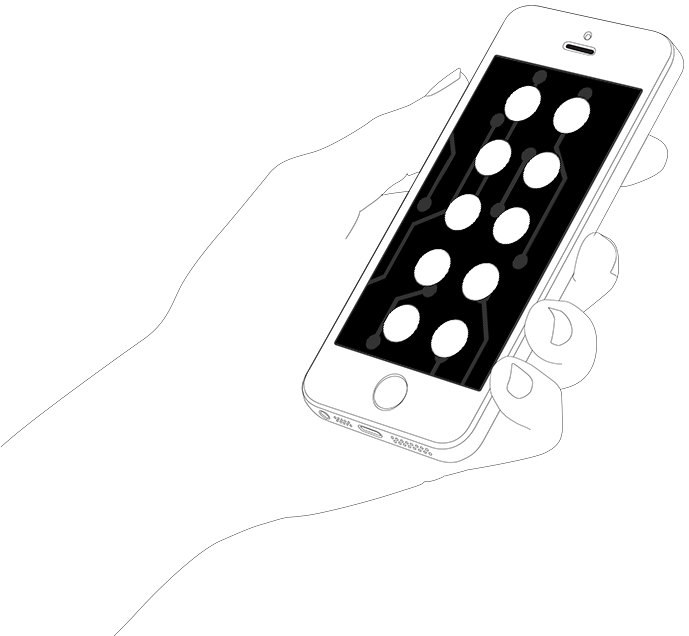 ---
Create more opportunities, luck, and synchronicities that lead you towards achieving your goals
Whatever you want to achieve, whatever you'd like to change for yourself, use this tool-and-technique combo to generate the magical result you seek.
🧲 Attract golden opportunities
🧠 Change habits and behaviors
✨ Secure material desires
See the full User Guide for simple usage instructions.
---
The magic fuel for manifestation
A remix of modern technomagic and old-school manifestation practice, Wish Console provides the right magical backing to help you create your dream life. It's built with:
⚡ New, power-pumping master sigils and magic charms
10 magical symbols power up your manifestations to achieve specific, observable results. (Or let them work on autopilot to attract all-round luck, synchronicities, and fortunate circumstances.)
🌟 Self-activating manifestation servitors
New programmed constructs working behind the scenes, on autopilot, to enhance your magical proficiency and pull the results you're looking for.
🔊 Audio sorcery for accessing magical states
Embedded frequencies and the secret sonic sauce specifically for getting into the optimal manifestor's zone. Plus, it's distraction-free: No guided meditation, hypnosis, affirmations, words, or subliminals.
Is this right for you?
The Wish Console is built for anyone who wants to use magic to achieve their goals — without complicated, time-consuming rituals and expensive tools. This could be:
☑ Magicians and manifestors who want to enhance their work
Already know what you're doing? Wish Console empowers any intent to manifest a desire or effect. Work with the included manifestation routine, or keep Wish Console playing in the background to boost your own magic practice — which could be anything: magic symbols, servitors, subliminals, affirmations, candle magic, and so on.
☑ Newcomers who want a solid routine to achieve what they want in life
New to magic? Follow the provided step-by-step directions to save tons of time figuring out how to do magic the right way.
☑ Anyone who's been unsuccessful with magic and manifestation
Previously tried Law of Attraction, visualization, symbols, servitors, candle magic, and such? Whatever you think is holding you back — doubting your process or thinking your "visualizations aren't clear enough" — this tool-and-technique combo will tear down the obstacles stopping you from manifesting what you want.
---
2 designs. 2 modes.
Open up new manifestation pathways for your goal to happen with the method that's most suitable for you. Follow the simple routine provided or whatever else works for you.
• Duration: Use the 7-minute track to give your wish a boost or try up-to 30 minutes when you feel like a thorough session.
• Style: Choose the minimalistic black & white version (called Midnight) or go for the original design with a power core — Thunderstorm.
---
FAQs — Your questions answered
What do I need to use the Wish Console?
Nothing fancy. Play the video on any device like a desktop computer, laptop, smartphone, or tablet. Your User Guide is in PDF format.
Headphone or speakers?
Your choice!
How do I work with the Wish Console?
Full details are inside the User Guide, but in a nutshell:
Relax and press the play button on the video. Now close your eyes and let the video blast magic into your atmosphere. When ready, imagine yourself experiencing the end result you would like to achieve.
Do this for the duration of the 7-minute video. For longer sessions, use the 30-minute or 60-minute version.
What can you use the Wish Console for?
You can use Wish Console to manifest a range of outcomes, including attracting love, luck, money, and more. If you can dream it, you can (very likely) achieve it.
I'm new to this sort of thing. Will it be difficult to get results?
Not at all. It doesn't matter what level you're at. This is a simple and effective tool designed for newcomers with no experience. Follow the simple instructions, and you can get results — even if you haven't done anything like this before.
How often do I have to use the Wish Console to it?
Bare minimum: Use it at least once. The rest is up to you depending on how important your desire is.
Recommended: Although it's possible to manifest incredible outcomes from just one use of Wish Console, it's suggested you continue the practice regularly on your #1 goal, each time realigning your external reality so that you bring yourself closer & closer to achievement.
Is this "evil witchcraft" or black magic? Will I be making deals with any spirits?
No.
How many devices can I use this on?
As many as you want, as long as you will be the only one using the Wish Console. Your download link is intended for you only. (If you'd like to get one for yourself and another person or a group, get in touch.)
Is this software/an app?
Your Wish Console is a simple video file that can be downloaded or streamed online!
Is there anything to send me in the post?
Nope, there's nothing to ship, so you can get started almost right away. Once your order has been securely processed, you'll be emailed a link with everything inside. No waiting around for days, no missed deliveries, no international shipping charges.
The reading material is a PDF file and you'll get access to a private URL and password to view the video online. You also have the option to download Wish Console for offline use.
If you haven't received your download link within 24 hours, please get in touch and we'll quickly get that sorted out for you.
Okay, I'm in. What now?
Take a minute going through your quick user guide to see how easy it is to make a wish. Once you're familiar with the simple process, it's unlikely you'll have to read it again!
---
Turn your PC or smartphone into a powerful spellcasting tool
Get instant access to Wish Console and begin creating a wide variety of magical results, including changing your behaviors, attracting golden opportunities, securing material desires, and so much more.
✨ Special Offer ✨
Get 60% off with voucher code MAGIC
Note: It's encouraged you browse through the Wish Console User Guide to get an idea of what's involved and see if this magical approach resonates with you. Your PDF guide with links to your extra tools are automatically sent to your email address as soon as your order is securely processed (— usually within minutes.)